The Love of God: Devotional Commentary for March 11-17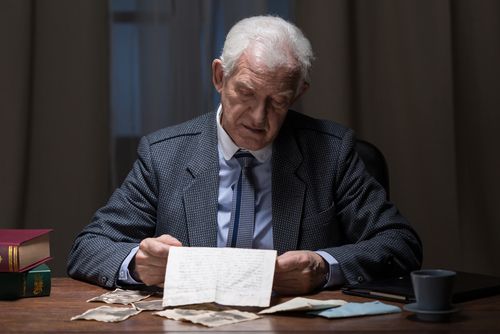 17If then you count me as a partner, receive him as you would me.
After thoroughly explaining the reason for Onesimus's restoration, Paul confronted Philemon to follow-through with a meaningful action. He challenged him to express his faith, love, and convictions with an action which reflected the power of the Gospel of Jesus Christ at work in him. Paul actually urged Philemon to welcome Onesimus as he would welcome him. That is, Philemon was pressed to ascertain that his temperament toward Onesimus was no longer different from his favorable disposition toward Paul.
What Paul was asking was not a small thing. Philemon was a relatively wealthy man and probably held a very high social position in the society. As a slave-owner, he was probably expected by the collective social mindset to deal harshly with his runaway slave to discourage other slaves from behaving in the same way toward their respective masters.
But Paul was asking Philemon to obey a higher Authority and respond accordingly; that is, to look to Christ as his Authority and operate in His Love. Even though this could be socially costly, Philemon was now to disregard the ungodly social norms of his time and his peers. Instead, he was exhorted to extend the Love of Christ to a runaway slave because he is now a brother. He would disavow the slave and accept his brother in Christ.
18-21
18But if he has wronged you or owes anything, put that on my account.
19I, Paul, am writing with my own hand. I will repay—not to mention to you that you owe me even your own self besides.
20Yes, brother, let me have joy from you in the Lord; refresh my heart in the Lord.
21Having confidence in your obedience, I write to you, knowing that you will do even more than I say.
Paul further reinforced his request for Philemon's leniency by making a concrete offer. He signed an IOU (I owe you) with his own hands, indebting himself to Philemon for whatever Onesimus might have taken from his master as he fled Colossae. Paul was willing to carry the burden of his brother as one caring for the least of his brothers. By puting himself in the chains of Onesimus's indebtedness, Paul showed Philemon the indelable effect of the mighty Power of God's Love. He also made sure that Onesimus was held accountable for the wrong he might have done, howbeit, by helping him.
A wrong done must be answered. So he signed a promissory note to pay what was owed. By assuming Onesimus's debt, Paul's action superseded Philemon's potential excuse for declining to forgive, accept, and restore Onesimus. But more significantly, Paul reminded Philemon that he too was in debt to Christ and owed his life to Paul's ministry through which God redeemed him. So Paul urged Philemon to offer Onesimus the forgiveness he had received from Christ.
What Paul asked Philemon to do was a favor to Paul but a matter of obedience to God. He wanted God to be glorified but he himself yearned to be refreshed and comforted by rejoicing in Philemon's godly response. In asking Philemon to accept Onesimus, Paul was actually longing to observe the fruit of his ministry in the life of his children in the Lord. In fact, Paul was confident that Philemon would do more than what was asked of him. Perhaps he hoped that Philemon would set Onesimus free, treating him more like his brother instead of his slave.
22-25
22But, meanwhile, also prepare a guest room for me, for I trust that through your prayers I shall be granted to you.
23Epaphras, my fellow prisoner in Christ Jesus, greets you,
24as do Mark, Aristarchus, Demas, Luke, my fellow laborers.
25The Grace of our Lord Jesus Christ be with your spirit. Amen.
In closing, Paul asked Philemon to have a guest room ready for him. Although not yet certain, he hoped that the Lord would honor their prayers for his release from Prison and would be able to visit the church at Colossae and resume his ministry. Paul was not presuming on Philemon's hospitality. He just wanted Philemon to know his intentions to visit so he would be prepared to receive him as his guest.
Paul then wrapped up his letter with greetings from his ministry partners, and with his usual benediction of God's Grace. He conveyed Epaphras's greetings while affirming that he was in prison with him. Paul also passed additional greetings from his co-workers Mark, Aristarchus, Demas, and Luke.
Epaphras was a native of Colossae and was responsible for the evangelization of his home city. Mark was the son of a rather wealthy woman from Jerusalem, in whose house Christians often gathered for worship and prayer. Mark was also the author of the Gospel that bears his name. Aristarchus was a native of Thessalonica who accompanied Paul on his third missionary journey and his trip to Rome to face Caesar.
In his letter to the Colossians, Paul indicated that Aristarchus was also imprisoned for the Gospel. Little is known about Demas except that he supported Paul's work among the Gentiles. Later however, Paul told Timothy that Demas had deserted him. Luke was a physician and an historian. He accompanied Paul much of the time and authored the Gospel that bears his name, as well as the Book of Acts from which we gather most of the information about Paul and the explosive growth of the early church.
Finally, Paul pronounced his customary benediction, praying that both Philemon and the church at Colossae would continue to experience the Grace of our Lord Jesus Christ. Yes, it is the Grace of our Lord Jesus Christ which builds the Body of Christ from the likes of Paul, Philemon, Onesimus, and us.
Notes/Applications
As noted repeatedly, Paul opted to communicate with Philemon as his brother in Christ setting aside his apostolic prerogatives. While accomplishing his objectives of resolving the conflict between Philemon and his runaway slave Onesimus, he shows us how the power of God's Truth, Love, Patience, and Wisdom enrich the lives of God's children with reconciliation, peace, and restoration. Without commanding or demanding compliance, Paul counseled, taught, reminded, and appealed, exhorting Philemon to be real in his faith as the follower of Jesus and realistic in his behavior as a Christian.
Paul's letter to Philemon has three distinct objectives which collectively reflect the power of Truth, the power of the Gospel, and the power of true witness.

First, Paul reminded Philemon of his identity in Christ. While commending him for his faith, love, and service, Paul exhorted Philemon that his newness in Christ should pervade all of his behavior, all of his relationships, all the time, and at all places, subjecting his concerns for the why, who, what, when, where, or how's of life to God's Wisdom flourishing in his heart and mind by the Power and Presence of the Holy Spirit. That is, he must always conduct himself in keeping with his identity in Christ.
Second, Paul unveiled to Philemon the true godly ways of a Christian. Simply, he counseled Philemon how he should resolve his conflict with Onesimus as a Christian. He told him what he should do and how. Forgive and accept for the sake of Christ in the Love of Christ.
and
Third, Paul exhorted Philemon to act. He knows who he is in Christ. He understands how he should respond to the challenges of life. It is the time to put understanding and knowledge into a meaningful and significant action.
Philemon was wronged. But he was exhorted to forgive and accept. Onesimus was guilty and lost. But he was redeemed and became new in Christ. And as a Christian, he was counseled to acknowledge his guilt and seek forgiveness. He was helped to make restitution for the wrong he had done. neither of them were left to their own natural inclinations. They were guided by the Truth which set them free from their natural bondage.
Both Philemon and Onesimus were confronted and helped by God's living Word conveyed through Paul's letter to Philemon. The same epistle is God's message to each one of His children, exposing our own weaknesses in how we respond to conflicts and other circumstances we face every day. Our experiences might be different. But the answer always comes from the One Who secured our salvation with His precious Blood.
We are one in Christ. We move, act, and have our being in Him, by the admonitions and instructions of a supreme principle; the precepts of God's living Word. We ought to love one another because we love God. We love God because He loved us first in Jesus Christ. We are a forgiven people, and therefore, we forgive one another. We are able to love and to forgive because God our Father has instilled His empowering Love in us. We are the Philemons and the Onesimuses to whom this letter is sent. So let us wholeheartedly heed the living words of this epistle because it is God's personal letter to you and to me.