Life: the showcase of the heart; Devotional Commentary for February 25-March 3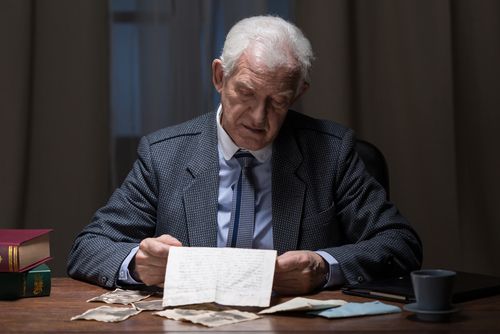 1-3
1Paul, a prisoner of Christ Jesus, and Timothy our brother, To Philemon our beloved friend and fellow laborer,
2to the beloved Apphia, Archippus our fellow soldier, and to the church in your house:
3Grace to you and peace from God our Father and the Lord Jesus Christ.

We just completed a six-week meditative excursion through Paul's letter to Titus.



We learned that knowing the Truth is pertinent to understanding what is revealed; and, the faithful, wise, and courageous practice of the Truth is indispensable for a godly life and a meaningful Christian service. Now in his letter to Philemon, we see how the great apostle carefully guides a struggling fellow-brother in overcoming the ugly details of human conflict through forgiveness, reconciliation, and restoration in Jesus Christ, the only One by whom the Grace of God appeared toward men.

While Paul's letter to Philemon was personal in nature, it was by no means preclusive of others. Actually, Paul addressed this letter to Apphia, Archippus, the church that met in his house, and in time, to all the saints across the ages. Timothy also joined Paul in greeting Philemon and those with him.

Little is known of Apphia and Archippus. Most scholars assume that Apphia might be Philemon's wife and Archippus could perhaps be his son. Paul addressed him as a fellow-soldier, indicating that he had some measure of responsibility in ministry along with Philemon. Some suggest that he could be the same Archippus whom Paul urged in his letter to the Colossians, to complete the ministry he started.

Perhaps the most notable thing to observe about Paul's salutation in this letter is the absence of any reference to his apostolic authority. It is obvious that Paul preferred to approach Philemon simply as a Christian brother; as a friend. He just introduced himself as the prisoner of Christ and greeted him with an apostolic benediction, calling for the Grace and Peace of God our Father and our Lord Jesus Christ to rest upon him.

Paul's self-restraint shown in this letter portrays another side of Paul's transformed life; a side that many tend to overlook. Paul often refers to himself not only as an apostle, but also as a servant appointed by God and not by man. But not this time, and for a good reason. Such modesty and meekness actually cast the whole nature of the letter in a powerful godly perspective which effectively destroys every human rationale for drawing out conflicts, disharmony, and discord.

4-7
4I thank my God, making mention of you always in my prayers,
5hearing of your love and faith which you have toward the Lord Jesus and toward all the saints,
6that the sharing of your faith may become effective by the acknowledgment of every good thing which is in you in Christ Jesus.
7For we have great joy and consolation in your love, because the hearts of the saints have been refreshed by you, brother.

Following his greetings and blessings, Paul commended Philemon for the testimony of his life and his service which reflected God's Grace and His Love. He confessed to Philemon that he always mentioned him in his prayers thanking God for him and for what he was doing for the saints. Paul thanked God for Philemon's faith, love, and his generosity with his resources. In other words, he noted the positive and fruitful transformation of life because of Christ's goodness in him.

Pondering from the confines of his house arrest, Paul was overjoyed and encouraged by the reports on Philemon's spiritual growth. This was quite effectively evidenced in the goodness of Jesus Christ observed in Philemon's faith and actions. Paul was immensely pleased and consoled by what he heard about Philemon's faith and the impact of his ministry upon others. Philemon had faith, real faith, practical faith, and fruitful faith. The Lord was honored, the Gospel was preached, and the hearts of the believers were refreshed: all by what Philemon did under the irresistible goodness of Christ's Love.

Notes/Applications

One of the Prison Epistles, Paul's letter to Philemon is a personal communication focusing on Christian relationships. It is the only personal letter in sacred Scripture totally dedicated to confronting personal conflicts. It was personally addressed to Philemon and was sent to be shared among the members of a local church.

It is a powerful letter dealing with the application of love and faith in the arena of Christian human relations. Its style is personal and its content direct. Paul chose to communicate with Philemon on a personal level as brothers who shared a common faith in our Lord and Savior Jesus Christ.

As the founder of the church which continued to meet in Philemon's home, and, as the apostle of Jesus Christ commissioned to spread the Gospel, Paul had every right and reason to assert his apostolic authority when writing to Philemon as he did in all of his other epistles. But he wrote as a brother in Christ, as a peacemaker. His intentions were to resolve issues, heal injured relationships, and restore the fellowship between two brothers in Christ as we shall see in the rest of the letter.

Inspired by the wisdom of the indwelling Holy Spirit, Paul affirmed Philemon as the child and the servant of Jesus Christ and testified about the goodness of Jesus Christ at work in his life. Paul knew through inspiration, revelation, and from experience that, knowing who we are in Christ is crucial in understanding Christ's Will and Purpose in our lives. So he complemented Philemon for showcasing the goodness of Jesus Christ in his life and in his actions.

Philemon was good because Christ was good in him. That was necessary for Philemon to know lest he wrongly presumes Christ's goodness in him to be his own. So Paul reminded Philemon that his caring and loving actions were the conduits for Christ's goodness to reach others. To be sure, as Christ works out His goodness through us, His mighty work transforms us into His goodness, making us good servants of His goodness.

We are called and empowered to persist in Christ's goodness even as our Lord Himself is good in us. What Philemon was In Christ, we are called and empowered to be in Christ. Jesus Christ: the goodness of God and the hope of glory in us.