Devotional Commentary for October 08-14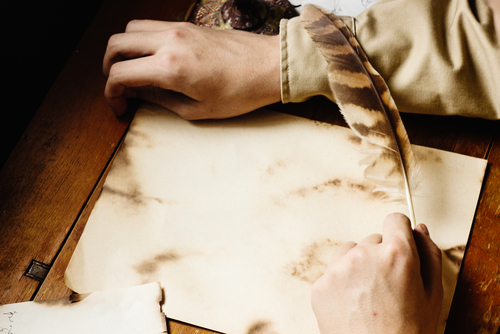 3:16 Do you not know that you are a temple of God and that the Spirit of God dwells in you?
As noted in the last two Weekly Devotionals, (1, and 2,) Paul was candid and forthright with the Corinthians regarding the divisive issues troubling the church. He showed them the error of their ways by frankly and honestly telling them that their allegiance to men was displeasing to God. But now, he openly unveiled to them the true reason why their behavior was sinful, corrupt, and outright offensive to the Lord.
Perhaps the Corinthians did not fully understand the essence of their salvation. So Paul posed a persuasive question suggesting that they should have known that saved means redeemed. That is, when God saves the sinner, He actually redeems the lost for Himself. He redeems the condemned from His own judgment by paying the penalty for sin assessed by His own Holy Law. God then secures His possession by putting down an earnest, a deposit of Himself in the Person of the Holy Spirit in the heart of the soul He redeemed.
That means, the redeemed are now the temple of God indwelt by the Holy Spirit. So the question is: Did the Corinthians not understand their redeemed identity? Or, did they fail to regard themselves as the temple of God; the resident Holy Spirit?
3:17 If any man destroys the temple of God, God will destroy him, for the temple of God is holy, and that is what you are.
It was good that the Corinthians were finally reminded that they were God's temple. But for Paul, it was by far more significant that they realized their corrupt behavior against the God Who indwells them was seriously consequential. God is holy and the temple in which he dwells should also be holy, even though it was built in the heart of a sinner saved by Grace. God jealously protects His holy temple because He would not cohabit with sin and sinful behavior. He removes evil by disciplining the bearers of His temple.
We must be careful here lest we conclude that, in destroying the defiler, God would annul the salvation of the redeemed. God preserves His redeemed children and the holy temple in each one. But He will remove evil by destroying the defiling corrupt sin-nature without jeopardizing the child He redeemed for Himself. Knowing that it is a fearful thing to fall into the hands of the Almighty God, Paul reminded the Corinthians that they should not construct their lives by the deceitful wisdom of their sinful nature. They should always question their thoughts and actions, avoiding the debilitating influence of the sin-nature and relying on the wisdom given to them by the Lord.
3:18-20
18Let no man deceive himself If any man among you thinks that he is wise in this age, he must become foolish, so that he may become wise.
19For the wisdom of this world is foolishness before God For it is written, "He is THE ONE WHO CATCHES THE WISE IN THEIR CRAFTINESS";
20and again, "THE LORD KNOWS THE REASONINGS of the wise, THAT THEY ARE USELESS."
The root cause of the problem in the Corinthian church was their dependence on the wisdom of the human spirit. Paul told them that their own wisdom was not dependable for anything apart from God. Rather, they should depend on God's wisdom revealed to them by the Holy Spirit as He leads them into all truth. So, in order to be truly wise they must abandon their human ways and be godly and wise in God's wisdom.
Paul told the Corinthians to leave their carnal ways and turn to God and be filled with true wisdom. They have been called to be holy. The wisdom of this world celebrates and promotes the deceptiveness of the human spirit. It employs deceitful schemes to simulate a false sense of security based on passing human preferences. It is foolishness because it has nothing worthwhile to offer to the newly born spirit of the redeemed.
Paul assured the Corinthians that the craftiness of this world is not hidden from the Lord. All is known to Him. The Corinthians were wise in their own eyes. But their wisdom was empty and foolish because it was not built on the only true Foundation that Jesus Christ laid down with His Life.
3:21-23
21So then let no one boast in men For all things belong to you,
22whether Paul or Apollos or Cephas or the world or life or death or things present or things to come; all things belong to you,
23and you belong to Christ; and Christ belongs to God.
The Corinthian church was now duly informed that their allegiance to fellow human beings was nothing to brag on. But it was also necessary that they understood that everyone whom God sent and everything that God did was for their own benefit. None of the messengers and what they have done for the church should take the place of God in their lives. All services rendered by the Lord's servants were done to address the needs of the growing New Man in them.
Everything takes place by God's sovereign determination and action under the authority of his watchful eye—all things past, present, and future. For this reason, the Corinthians and all Christians alike should worship only the Lord and never God's messengers. The salvation, sustenance, and the endurance of all believers are the fruit of God's all-sufficient Grace.
Paul reminded the Corinthians that they were the children of God's redeeming Grace. They were Christ's possession. He bought them with His own precious blood. They belonged to Christ and Christ belonged to God. Since all believers equally belong to Christ, Christians should not swear allegiance to fellow human beings or any other authority for that matter. Such exclusive adoration should be offered only to Christ. All power and authority is given to Christ. He is the Lord of all worthy to receive exclusive praise from His redeemed people and all of creation.
The unique relationship, sealed by Christ's death and resurrection, is unchangeably secure. Therefore, because Christ belongs to God and Christians belong to Christ, the redeemed belong to God in Christ. This blood-tight relationship cannot and should not be undermined by an unwarranted and ungodly allegiance to men.
Paul reproved the Corinthians because they committed the child of God to the corrupt influences of man's vainglorious vanity. This is a simple truth: we belong to Christ and to Christ alone. We are in Him, of Him, and for Him. Jesus Christ, our Lord and Savior! Praise be to God, our Creator, our Redeemer, our Father, and our Lord!
Notes/Applications
The church at Corinth was severely destabilized because its members looked away from God and offered their fidelity to men. They identified themselves with several prominent men in the church and looked down at each other with a factional attitude. Did they really understand that the Holy Spirit lived in them from the moment of their salvation? Did they realize that they were God's temple?
All messengers of the Gospel including Paul, Apollos, and Cephas possessed no superior inherent traits which qualified them for God's service any more than the next person. Nothing made them worthy of worship. God chose and ordained them to service by His Grace and sovereign pleasure. Since all have come short of the glory of God and equally needed God's Grace for salvation, no one should ever give or receive praise from fellow sinners who are also saved by the same Grace.
The life of the redeemed can never be supported by the substance and corrupt preferences of the old life. It cannot be built with worldly elements that war with God's Spirit at all times. We cannot look to man to nurture our spiritual growth. Therefore, we must rely solely on the sufficiency of God's Grace by drawing closer to Him through the study of the Scriptures and a life of nurturing prayer.
These disciplines enrich our lives, drawing us ever closer to the one true Foundation of our redeemed life. It is this communion with our Father that insures a deeper and richer fellowship which steadily advances our Christian walk in sustained maturity. We should stop looking to the patterns of our sinful past to resolve issues, build confidence, nurture our faith, and keep our commitment to God. Instead, we should pray in repentance for the gift of God's all-sufficient Grace. As the redeemed of God, we must realize that the salvation to which we are called in Jesus Christ cuts us off from the domination of our sinful past. Because we are saved and exclusively belong to Christ, we are free to abandon ourselves into Christ's redeeming care. Then and only then can we genuinely and ceaselessly worship our Father in the temple He built in our hearts.