By Practical Christianity Foundation, (PCF)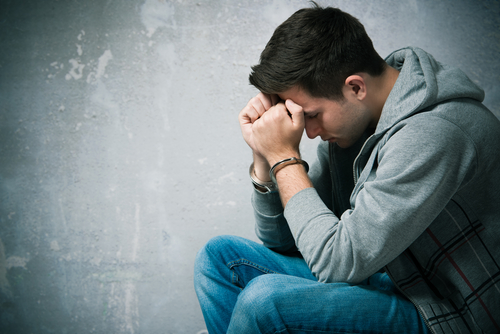 In our last "Let's Take A Look" Article, we attempted to call attention to a very significant discussion on the matter of guilt and the believer's heart. We asked if the Bible says anything about guilt and the believer's heart. Our answer was in the affirmative! More significantly however, there is a much more important reason why we need to understand this issue of guilt and the heart of the redeemed children of God.
The Bible unequivocally instructs us to guard our heart. The Heart is the core of who we are, the soul, the seat of our emotions, sentiments, will, the source of our character, demeanor, behavior, preferences, and overall disposition. The heart is the place, indeed the emotional chamber, where the issues of life are processed. For this reason, we are strongly admonished to guard our heart so that it would not be undermined by the bondage of guilt.
We are not commanded to free our heart from guilt. The Authority and the Power to do so belong to God Who created and governs our heart. But the Scriptures unambiguously teach us to guard our heart by obediently responding to God's work of restoration, freedom, and victory over guilt. We are exhorted to live with a heart that is free from guilt. We are sinners saved by Grace, we are called to be holy even as our Father is Holy, we are clothed in the righteousness of our Redeemer, therefore, such admonitions are vital to our Christian journey.
The believer's sense of guilt can be viewed from several perspectives. Let's take a look at the types of guilt which continue to undermine the heart of the believer:
An unresolved sense of sinfulness:


Following our salvation experience, we begin to understand the mysteries of the marvelous work of God's redeeming Grace by which we were saved from condemnation. We also come to realize that our life is still engaged in a tug of war between the sin-nature and the New Man in us. At times and especially when our emotions are overwhelmed by the ghastly and overbearing attraction of sin, we feel that we might still be in a state of unresolved sin for which we might still incur damnation. Some feel they could lose their salvation and others worry they might not be fully saved.

Our mind is often preoccupied with the undermining effects of our sin-nature, and therefore, relegates our redeemed soul to a spiritual nightmare of intensely distressful fear of still being under condemnation, even after we experience God's gracious salvation. Such sense of guilt is "false guilt" and any feeling of self-reproach associated with such sentiment, is unbiblical. It is a spiritual poison injected into our emotions by the sin-nature, fueled by the ego which is our lifelong nemesis, having its venomous impact on us due to the lack of knowledge and understanding of the truth. It is the fruit of man's wisdom exercised in the egoic state which is a folly before the Lord.

As believers, we should not worry about the guilt of sin. Only the unregenerate heart, relentlessly fettered and shackled by the ego, remains under condemnation unless and until the Power of God's redemption is applied to the fallen heart by the Holy Spirit. Jesus Christ has dealt with our guilt of sin, on the Cross. He said, "It is finished!" God accepted the price that His Son Jesus Christ paid with His precious Blood. The Bible affirms that those who have been redeemed by the precious blood of the Lamb of God are free from the guilt of sin. That is, the redeemed are free from God's judgment upon sin because our Father has laid upon His Son Jesus Christ the judgment we deserved. We should no longer suffer from the fear of the damning guilt of sin.

• The guilt of conviction:


While we are free from the damning guilt of sin, we continue to deal with a formidable dread of guilt in our heart as the Holy Spirit convicts us of a life of ungodly behavior. As the Holy Spirit faithfully does His work of cleansing in our heart, we legitimately feel guilty when He draws our attention to our own sinful conduct—(commission: doing wrong, or omission: failing to do right). Our heart, which is directly intertwined with the mind, is still the battleground where the sin-nature continues to undermine the New Man in Christ. Such sense of guilt, which in the truest sense is a gift from the Father, is a very important and helpful spiritual intermediary which transmits to the redeemed conscience, the inner turbulence caused by ungodly actions and choices of our behavior.

When we slip into sinful conduct, actions, or choices that are displeasing to God, we are convicted by the Holy Spirit and directed toward a conscious prayer of restorative or renewing repentance exercised through a godly choice of willing, submissive, and acquiescent obedience. The sense of guilt, which comes through convictions triggered by the Spirit of our sovereign Father, is generated by an internal disturbance until the situation is fully corrected or renounced. The believer cannot be at peace as long as the Holy Spirit expresses grief from within. The heart settles when the Peace from the Prince of Peace comes to replace the guilt which has been removed through repentance. Jesus is clear and succinct in His directive to alleviating guilt: "My peace I give unto you, not as the world gives, let not your heart be troubled nor let it be afraid."
So, let us rejoice always in the Lord because we are free from the damning guilt of sin. Let us also be joyful that our Father is just, faithful, and righteous to forgive us and cleanse us from all unrighteousness as we confess our sinful behavior! The challenge is then, to learn how to live guiltless and righteous lives as God's redeemed children empowered to be the chosen vessels of God's temple. How is a guiltless heart different from a guilty one? That will be our focus in coming articles.
In the meantime, meditate upon God's living Word and soak up the rich and unfathomable truth, freedom, and victory we have been given. Spend time in communion with our Father in solitude and with devoted, consecrated surrender! Have you done that lately? Ask yourself as to when was the last time you, willingly and by choice, carved out a special alone-time with God so you would hear His voice, feel His presence, and experience His love. Have you been confused by "false guilt"? Have you been chastised by real guilt? What are your thoughts? What is your experience? Do you mind sharing?
Click here for related Devotionals.
For more inspirational content on topics relating to the Christian's life, please visit our website.