By Practical Christianity Foundation, (PCF)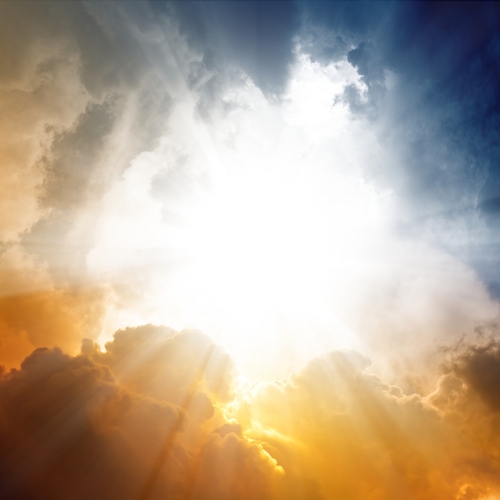 To most of us, the experience of salvation, that very private moment of conversion, is always mysterious and hard to explain to someone else who did not have the same experience. Unfortunately, there are times when people see such difficulties as a reason to dismiss the reality of God's salvation. But for those who have been confronted by the overwhelming conviction of the irresistible power of the Holy Spirit, nothing can be more true or real than the touch of God's redemption and His lovingkindness.
One such testimony is recorded for us in Acts chapter 9, revealing the redeeming mighty power of God drawing a sinner from the farthest corners of rebellion to the extreme opposite end of the spectrum. A fighter for God in his own mind became a surrendered servant of God. Saul of Tarsus was a man of conviction whether he was on the right track or not. But God did not leave him to his own convictions because commitment to falsehood is as bad as rebelling against the truth.
Saul was the number one enemy of Christian believers. He liked it that way. There was nothing that pleased him more than to be found in the service of the living God, stamping out those who did not follow Moses' Teachings to the letter of the law. No obstacle was too great for Saul to overcome in his pursuit of the followers of the Way. He was determined and had strong convictions as a Jew, to maintain the purity of God's way. No one, even those armed with the most sophisticated logical arguments, could dissuade Saul from what he fundamentally believed to be the Word of God.
In his own mind, Saul had all the weapons necessary to do the job. He was a brilliant student trained in the traditions of the Pharisees. He was obedient to every precept of the Law as he knew it. He possessed a passionate, almost obsessive zeal to be the best person God could expect him to be. An astute mind filled with the principles of the Scriptures and morally upright in every aspect of the Jewish Law, Saul was just the man for the job, or so he thought. Armed with letters of authorization from the high priest and fortified with a contingency of Temple guards, Saul set about the task of wiping out anyone who professed to know and follow Jesus Christ.
No one could convince Saul that he was wrong in his theology and, yes, even his moral uprightness. But God could! In one of the most dramatic conversions ever recorded, Saul was suddenly blinded by a heavenly flash of Glorious light. Jesus, very much alive and reigning on high, arrested this keenly religious man and stopped his assault on God's people.
Was Saul looking for Jesus? Was Saul seeking truth—God's Truth? Or, was Saul on some search for his identity as a son of Abraham? Absolutely not! As far as he was concerned:
Saul knew who he was.
Saul knew the Word of the Lord.
Saul knew what was required of him.
Saul knew that anyone who did not agree with the Law of Moses needed a severe and uncompromising correction.
Saul committed himself to an absolute obedience to the Word.
But:
Jesus was looking for Saul!
Jesus wanted Saul to be His witness to the Gentile people of the world.
Jesus claimed Saul for Himself.
So Jesus once again entered His creation in the blinding brightness of His glory and stopped Saul from continuing on his way to a Christless eternity. Jesus did what no mortal could do. Jesus stopped Saul, told Saul Who He is, and directed him to be prepared to follow His orders from that point on. Jesus, in one mind-boggling, heart-stopping instant gave Saul a new direction for his life. Now, he who believed he served the Lord with every fiber of his being, met the Lord Jesus in that encounter on the Damascus road, and the world was changed forever.
This same Grace and Mercy of God's redemption is still at work, drawing the lost to eternal salvation! Perhaps you, our readers are already touched by God's marvelous Grace. Or, perhaps you are being called into His marvelous light even now as you read this piece. Do not resist because God's sovereign grace is irresistible!
Click here for related Devotionals.
For more inspirational content on topics relating to the Christian's life, please visit our website.