By Practical Christianity Foundation, (PCF)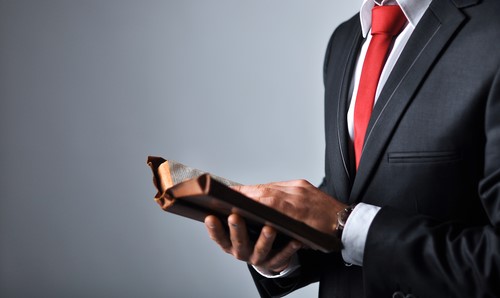 Is it possible?
This is probably one of the most difficult passages of Scripture for us to understand. That does not mean that we don't know what it says. We do! But how are we to understand it in light of the entire biblical narrative?
How can a person know everything there is to know about the Gospel and still not be a Christian? Is it actually possible that a person can teach a Sunday School class or be an ordained pastor and still not be genuinely saved? Armed with a theological degree that is accepted academically as validation of one's intellectual attainment, how can anyone say that this person is not saved?  Yet, this is the warning echoed by the writer of Hebrews.
There are some prominent examples of people across denominational lines and churches caught in this conundrum. Charles Wesley, the great hymn writer of the eighteenth century was an ordained pastor, until hearing the quiet worship of Moravian believers who were crossing the ocean to the New World as he was. Moved by the Scriptures and their quiet testimony, Charles Wesley, already an ordained priest in the Anglican Church, now came to Christ, born anew by the work of the Holy Spirit in his life. Likewise, his brother, John, the founder of Methodism, was already an ordained pastor when he came to his brother, Charles, and asked why his life was filled with such joy. John knew the word, but he did not know the One about Whom the word spoke. When Charles told him about his life changing experience in the Spirit, John too, became a child of God by the regenerating touch of the Holy Spirit through Charles' testimony. Praise God! These two were delivered from condemnation. How many are there still wallowing in sin's bondage and yet involved in Christian work of some sort? God knows! Have mercy upon us sinners, Lord.
This raises a very important question. If people like Charles and John Wesley became Christians after they were already ordained to ministry in the Anglican Church, how many people sitting in the pews of churches around the world are truly saved? Lulled into a self-satisfied level of Christian behavior, such people may realize that they are genuinely religious, but not truly Christian. The Gospel witness goes forth throughout the world, but there is no harder soil in which to sow the seed of God's atonement through His Son alone than in the hearts of those who believe that they are already Christian. Sadly, many who believe they are saved because they know the Gospel message, will find themselves before the throne of God, judged by the Lord's justice, not by His mercy!
Human beings, by our very nature, want to live peaceful, comfortable lives. We want to be at peace with our neighbors. We want to be at peace with God. But we don't want to acknowledge our sin before our Creator! We want to be at peace with Him on our own terms, not admit our depravity according to God's Word, the sword of Truth. We believe that religion makes us good enough for God and we expect God to accept good people as righteous. We don't understand that no one is good except God Himself. Jesus tells us without equivocation, that He does not know them, in spite of their claim to have been good and to have done great things in His name.
Oswald Chambers, in his well-known devotional, My Utmost for His Highest, states: that every time we try to be right with God by our own means and as we see it, we are actually "rebelling against the Atonement." There's a fundamental biblical insight rich in Truth! The atonement accomplish by Christ does not need any more action from the sinner. We cannot please God by anything we do. God is pleased by what He does in and through us as He works through our surrendered and obedient spirit.
Only the convicting touch of the Holy Spirit can bring the sinner to a saving acceptance of God's redemption secured by the finished work of Jesus Christ. There are but two choices. When touched by God's irresistible grace, the sinner will fall prostrate into God's redeeming mercy and receives eternal life. If not touched by the Spirit's conviction, the sinner remains in the state of condemnation pronounced upon sin at the beginning. Nothing else matters, not knowledge, pedigree, achievement, reputation, or any other thing impressive to the world.
Man is easily deceived by outward appearance and refined behavior. But God sees the heart and searches the soul. If our Christianity is reflected only by our outward appearance and pretentious behavior, then we are no different from every other religious culture we condemn. At least, those other religious adherents are true to what they are taught. But it is worse for the one claiming faith in God and knows the truth but does not have faith.
Yes, it is possible to know the truth and have no saving faith. Yes, it is possible to be well-versed in the truth but consider it to be foolishness. Yes, it is possible to have a superb expertise in the truth but remain lost in one's sin. There is no other sacrifice given by God to take away the sins of the world. Christ the Lamb of God died once-and-for-all, the just for the unjust. If Jesus Christ the only true sacrifice is not accepted, the only other choice for the unbeliever is to remain lost in the condemnation of God's just judgment.
Praise God! That is not an option for those whose hearts are regenerated by the convicting touch of the Holy Spirit. They cannot reject God's irresistible grace. Some call it prevenient and others acknowledge it as irresistible! Still others mistake it as man's decision. Nevertheless, the overwhelming touch of God's consuming grace overrules the natural tendencies of the human heart and guides it to a responsive obedience which is pronounced in the familiar language of decision-making.. That is, in spite of believers' religious fracture, God redeems His own from every tribe, culture, nation, generation, etc., into the one Body of Jesus Christ, the Church.
A truly redeemed person would have the testimony of the Spirit in his or her heart, which freely flows outward like a fresh fountain of living water, reflecting godly behavior and true character of grace, mercy, and service. Unless rescued by God's redeeming grace, those who simply play the role of a Christian cannot bring out a true godly testimony because their heart still wallows in sin's darkness, while still looking good and impressive!
Click here for related Devotionals.
For more inspirational content on topics relating to the Christian's life, please visit our website.