By practical Christianity Foundation, (PCF)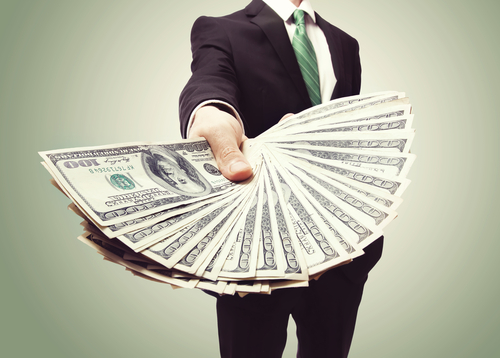 In the most recent article, in the "What Does It Mean? series, we explored with you, our readers, the message in 1 Timothy 6:10 regarding the love of money. The text emphatically tells us that the love of money is the root of all evil". We concluded that when our love for God is replaced by the love of money, then money turns into an idol and our love for money undermines our love for God. Our love for money becomes the driving force influencing and directing our actions and behaviors. It becomes the means which justifies the end.
But there is the white elephant question which remains unasked! "What is the attraction in money which so strongly influences the child of God?" If the redeemed children of God confess Jesus Christ as our Lord, Master, and Savior, then what compels us to withdraw our love from God and lavish it on money? This question must be addressed with godly candor and Spirit-inspired honesty. Otherwise, we would be guilty of choosing to hide and quietly nurse our conspicuous failure to grow in faith.
Once again, let's remember that the question focuses on the love for money and not the proper usage of money. So, what is the attraction in money which convinces us that money is more worthy than God to receive our allegiance? To be sure, a good many of us are offended by such impudent questions, because we don't usually make a deliberate decision to withdraw our allegiance from God Who saved us by His grace, and commit our fidelity to money or other idols. All the same, what is the attraction?
It helps if we start from the beginning:
God created Adam and made him a living soul. He created him with the capacity to enjoy work, and charged him with the care of the garden. So, God devised work for Adam as an ongoing activity to enjoy. It wasn't designed for earning his keep or to eke out his livelihood.
Upon the entry of sin into Adam's life, the whole makeup of his life changed. Work was no longer a source of joy. It became a tedious and toilsome exercise through which Adam earned his keep and his livelihood. It was at this stage of Adam's experience that the self-serving idea of acquiring and hording money and property began to be a way of life for man. What is acquired and horded became so dear to the self, ushering into man's conscience the passion of idolaterous love for money and property.
Once man became self-serving, it wasn't long before man became greedy and selfish. Once greed and selfishness became the sinful attributes of fallen man, it didn't take much to devise multiple means of acquiring whatever man wanted to get. Thus, man's heart was inflicted with the unquenchable desire of getting and possessing more at any cost and by all means, and the rest is our own all-too-familiar history.
Man devised various subtle and belligerent means such as: deceit, treachery, war, and most certainly money, to acquire and to have what he wanted with little or no regard to spiritual consequences. Man chose to get what he wanted on his own, instead of receiving provisions from God from Whom all blessings flow.
So, what is the attraction in money for the child of God? It is the promise of possession, power, and control the sin-nature expects to get from money, as it seeks relentlessly and hopelessly to satisfy its unquenchable drive for more.
That being the case, as the redeemed children of God, we should always remember that we have been set free from any bondage including the influences of the sin-nature. We are not neither dogs nor fools that we should return to our vomit or our folly. We are not pigs that we should wallow in the mud after being cleansed. We are called and empowered to die to ourselves and live for Christ by the enabling presence of the Holy Spirit in our hearts. We should arm ourselves with the Word of God and resist sin's allurements. We should always flee from the influences of the sin-nature and from its ungodly nuances, so that the new man in us would not be exposed too often to the corrupting influences of the old nature.
We should always remember that our needs are met by God's providence and never by what we do for ourselves apart from God. Power and control belongs to the sovereign God. We have but one Master and Lord, God the Almighty! Not anything! Not anyone! And certainly, not money! God is our power and strength! Not anything! Not anyone! And certainly, not money! God is our wisdom! Not anything! Not anyone! And certainly, not money! God is all-sufficient! Not anything! Not anyone! And certainly, not money!
Click here for related Devotionals.
For more inspirational content on topics relating to the Christian's life, please visit our website.