By Practical Christianity Foundation, (PCF)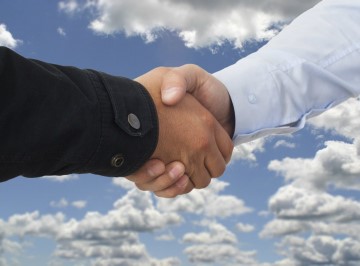 In last week's, (April 29), blog on forgiveness, we attempted to identify some very important biblical precepts about forgiveness. Looking at all of the Bible verses related to forgiveness in light of the context in which the texts appear, we concluded that forgiveness is ultimately the work of God through the life and conduct of forgiven individuals, bringing reconciliation and healing into the lives of offenders. We learned that, since forgiveness originates with God and is administered by God, we stand in the gap being God's conduits for conveying God's forgiveness to those who trespass against us.
To be sure, the above remark triggers a slue of questions demanding answers regarding the life of forgiveness we are called to live and the response we give. How are we supposed to forgive when we are asked to forgive or when we recognize that we should do so? Nothing wrong in asking how to practice forgiveness as a way of life instead of forgiving with indifference or begrudgingly as a duty.
What is forgiveness? At the risk of being overly redundant, we reiterate that forgiveness is God's divine acceptance of the guilty as righteous on the merit of Christ's finished work on the Cross. That is, when God forgives, He accepts the guilty as righteous because his or her guilt has been fully paid for by Jesus Christ when He suffered God's just judgment upon sinners and their disobedience in the place of those who are guilty. Therefore, the sentence of eternal death has been paid-for, and the righteousness of Jesus Christ has been applied to the offender. The sinner is now forgiven and pronounced righteous, forgiven, and justified to stand before God as guiltless and completely free of any wrongdoing punishable by eternal death.
Let us be a little bit forgiving and consult Roget's 21st Century Thesaurus Third Edition and see what else we might learn about forgiveness from a non-theological source. This great repository of words and concepts, tells us forgiveness is synonymous with:
Propitiation, Absolution, Forbearance, Ablution, Atonement, Expiation, Sanctification, Redemption, Salvation, Justification, Amnesty, Clemency, Compassion, Dispensation, Grace, Mercy, Remission, Reprieve, Vindication, Acquittal, Charity, Condonation, Exculpation, Exoneration, Extenuation, Immunity, Impunity, Indemnity, Lenience, Lenity, Palliation, Purgation, Quarter, Quittance, Remittal, Respite, Overlooking, Indulgence, Reconciliation, Pacification, Pardon, Excuse, Reconcilement, Benevolence, Benignancy, Benignity, Blessing, Boon, etc.
Most certainly, a world of libraries are at our finger tips if we need to expand the list. For now, this is more than sufficient to facilitate our conversation.
So, the question at hand is, which one of the above expressions are we capable of doing as human beings? Granted, we can verbalize the expressions using the mechanics of language. But we need to ask: Are we capable of effecting change in the life of the offender by simply verbalizing these words as actionable expressions? We should not be surprised that the answer is "no", because each one of those expressions are God's divine prerogatives. Only God can ...! Actually, the antonyms are more compatible with what we do because they reflect the attributes of our sin nature: Blame, Cruelty, Meanness, Mercilessness, Accusation, Censure, Charge, Punishment, etc.
Does that mean we have nothing to do with forgiveness? No, not at all! Then what?
What we are suggesting here is that we understand forgiveness in its biblical context and apply it accordingly. That's all! Simply put, forgiveness is what God did for us, and forgiveness to those who trespass against us is what God does for them through us. That wasn't hard, was it?
Whether in condescension or in a true sense of godly care, every time we say "we forgive", or, "I forgive you", we are promising at best, we will try our best not to dwell on the offense toward us. When we understand that forgiveness is from God, then we are asking God to forgive our offender and to help us surrender our hurt to Him. It is a good thing to give our best to fellow human beings. But our best does not effect the enduring change that only God can cause in people's lives. So, let us forgive, but let God do it through us.
We might ask, if all we have to do is let go and let God do the forgiveness through us, then why do we bother with forgiveness? Most of all, why should it be a way of life for us? Fair enough! For that, we'll have to reconvene next Wednesday May the thirteenth right here at our blog site.
For more inspirational content on topics such as forgiveness, please visit our website.