by Practical Christianity Foundation (PCF)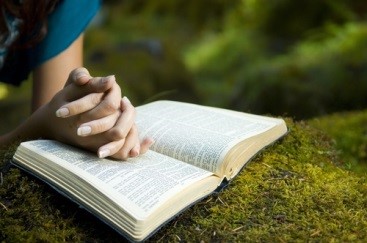 The life of the follower of Jesus Christ is different only in one major thing from the lives of other fellow human beings. It is the life of a sinner saved by grace! Therefore, its day-by-day steps are ordered by God and its forward progress is guided by the precepts outlined in the Bible. Certainly, like everyone else, Christians suffer from the hardships and pitfalls of earthly living. In most situations, Christians are inclined to react to circumstances with natural tendencies common to all men. However, the child of God has the Bible to lean on, which brings to bear godly instructions and serves as a reliable source of courage, strength, and wisdom.
The following Bible verses show some of the practical ways in which God's Word can be applied to situations directly relating to the daily challenges of Christian-living in this world:
The Bible is full of prayerful verses that will give us confidence, courage, and faith in the face of adversities just like David: ...He is at my right hand, I will not be shaken. Or, When I am afraid, I will put my trust in Thee. In God, whose word I praise, In God I have put my trust; I shall not be afraid. What can [mere] man do to me? Or, You are my hiding place; you will protect me from trouble and surround me with songs of deliverance.
Remember! God is not only our Creator and Redeemer. He is also our Father!
Practical Christianity Foundation has helpful publications, weekly devotional readings, and blogs which you can use during your study of God's Word and daily devotional meditation. We invite you to contact us at pcfbooks.com to learn more and for assistance in selecting the materials that you need. Whether it is for your studies, or simply seeking guidance for your devotional reading, we will be happy to come alongside you and minister to you from the Word of God and encourage you to lean on Him.