By Practical Christianity Foundation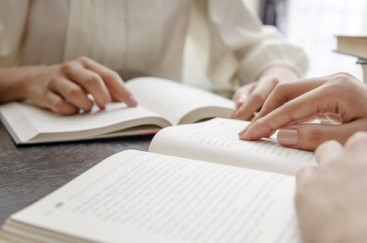 The Bible is published in numerous versions, editions, and languages. That means, there are a number of them to choose from. Having the Bible in such a great variety makes it both easy and difficult to decide which version to read. These practical tips will help make your decision a little easier and direct you to the most helpful version for your personal study of God's Word.
Make an effort to check a few versions and try to recall what you remember from your past experience:

Start by referring to a familiar version or translation that you remember enjoying and finding easier to read. You might need to take time and review as many of the Bible versions that are available on the market or with others who would be willing to help you find the Bible version you could effectively use. Also, it may help to pick a translation which has an easier flow and familiar word usage. This will help make diction, terminology, and word meanings easier to understand and process. Many people choose to purchase popular versions such as the New American Standard Bible and compare it side by side to long-standing versions such as the King James Bible.

Look at the right places:

Realize that the Bible is one of the most treasured possessions one could ever own. So, prior to investing money on purchasing a copy of the Bible for personal use, one must review as much variety of versions as are freely accessible at churches, libraries, stores, and personal collections of friends and family.

Be sure of the reason for the selection:

There are at least two main reasons why one wishes to read any book. The first might be academic, and the second for reading pleasure or information. There is a more important reason why one would read the Bible. It is to grow in faith and to nurture the New Man into becoming a mature disciple of Jesus Christ, read: 2 Timothy 2:15 and 2 Timothy 3:16-17. So, in choosing a Bible version, one must be sure it meets one's spiritual need—for comprehension, information, but ultimately for growth in faith.

Select a format:

Identify for yourself the most frequent place or setting where you would like to read and/or study your Bible and select a format that is suitable to your preference. You may prefer a small, pocket-sized Bible, for frequent reference on-the-go, or you'd rather have one you can read on your mobile device where you can easily adjust the font or size. Or, you might read or study the Scriptures in a more formal setting at a desk using a larger desk format with a library of additional reference material.

Consider a Study Bible:

If you are just beginning your Bible studies, then Study Bibles can be immensely helpful. These books explain everything from idioms to opinions and help make navigating the passages considerably easier. However, pay extra attention and compare your reading with other versions because Study Bibles tend to be opinion-laden.

Ask others:

Your Christian friends, spiritual advisors, Pastors, Professors etc., are invaluable sources of guidance because, most probably, they have gone through the same experience before you. When it comes to selecting the versions of the Bible to read, you won't find anyone better than those who have been where you are in your struggles. Don't be afraid to ask for guidance and suggestions.

Be careful and deliberate in your search and final selection:

Searching for a helpful and easily comprehensible Bible version should not be taken lightly or casually. Different versions do not mean difference in content. The Bible is the Word of God written by inspired servants of God. The difference between all legitimate Bible versions is only in format and presentation. The selection criteria should focus on flow, word usage, vocabulary, etc. Version preference should not reflect agreeable or one's own personally preferred content. Never forget that truth is nurturing as well as searching! Finally, do not summarily dismiss all versions in favor of the one you have chosen for your own use. Each version can be helpful in some way to a better understanding of the Scriptures.
The Bible is the most important book you'll ever read, and that's why we invite you to contact us to learn more about the Devotional Commentaries and Weekly Devotional readings we offer, and to find answers to your questions.